'Sonic Mania' Easter Eggs You Probably Didn't Catch
23/08/2017
Sonic Mania is brilliant in how it takes levels and elements from the classic Sonic games, chops them up, and sprinkles them throughout a brand new adventure. yeah sure, the game feature some 1:1...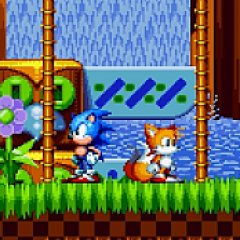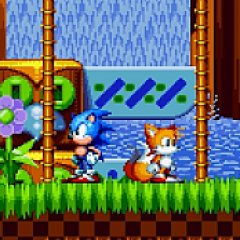 Últimos artículos
Video Games That Ruined People's Lives Forever A video game is supposed to be fun. A pastime. A chance to kick back, turn off your brain, and unwind.
Top Video Game Takedowns of All Time Video games are evolving to near realism these days and it comes as no surprise that developers are finding more and more ways to have players execute some pretty bad-ass takedowns that are very...
The Most Difficult Video Games of All Time The most difficult games that you will probably never complete...
Secondary Gaming Characters Who Stole the Show Johnny Gat has been one of the core members of the 3rd Street Saints ever since the first Saints Row game. Unfortunately, he met his untimely end in Saints Row the 3rd during a mission that went...
Video Games You Should Never Play Alone A horror game in which a journalist investigates an abandoned psychiatric hospital may sound clichéd, but Red Barrels' Outlast is anything but.
Inside Mario's Shady Side Don't be fooled. Underneath that red hat and bushy moustache lies an absolute monster. Just think about it. How else does a humble blue-collar plumber rise from obscurity to hook up with a...
'SNES Classic' Includes an Instant Rewind Feature Rewind, frames, and suspend points all includes in the Super NES Mini...
Why 'Death of the Outsider' is the End of 'Dishonored' This is a Dishonored game, however, so some things will remain the same.
5 Reasons 'The Crew 2' Could Be Paradise for Racing Fans .
The Best Games At Play NYC Who needs to spend all that money going to E3 or the countless PAXs all over the world? If you're a New Yorker there are plenty of great new gaming conferences a train ride away. Beyond the...
'Final Fantasy XV' Might Be Coming to Switch Over the weekend, Square-Enix and Nvidia announced a PC port of Final Fantasy XV. This will make the game available on three distinct platforms (PC, PS4, and Xbox One). There's even a mobile...
The Weird History Behind Pac-Man Pac-Man is a unique cultural artifact.
What Die-Hard Gamers Don't Even Know About Pac-Man Pac-Man is a unique cultural artifact.
'StarCraft Remastered' Reviewed All jacked up and good to go...
SNES Classic Mini Preorder Guide It's as bad as we feared. Target, Walmart, and Gamestop (maybe?) had them in stock for less than 30 seconds...
'Final Fantasy 15' Is Going Portable With a Pocket Edition Final Fantasy XV: Pocket Edition announced, Stranger Things reveals its final season, and today's biggest stories...
'Gran Turismo Sport' PS4 Bundle Revealed A limited edition Gran Turismo Sport PlayStation 4 console is being released to coincide with the new game's launch later this year...
How Fairy-Type Pokemon Ruled the World Championships Besides Celesteela, Otsuba's team was built to do massive damage, choosing Attack and Special Attack boosting Natures and Items for his Pokemon over more common defensive, conservative builds.
The Forgotten Apple II Gaming Classics Few computer platforms are as beloved—even among modern PC partisans—as the Apple II.
10 Greatest Female Characters in Gaming History It's international Women's Day and in recognition of that fact, let's look at ten of the best and most influential women in gaming. This list will be presented in generational order.