Más de 40.000 jugadores son baneados de Steam por hacer trampas en Counter-Strike y otros juegos (11/07/2017)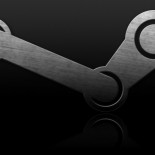 El pasado 6 de julio valve superó todos los records de baneos masivos en su plataforma digital Steam expulsando a más de 40.000 usuarios un día después de que terminaran las ofertas de verano de la tienda.

La página web Vac-ban.com (cuyo nombre viene del sistema valve Anti-Cheat) demuestra que a las 17:00 del 6 de julio se produjeron 30.000 expulsiones, cifra que llegó a las 40.411 al final del día. En total, el sistema VAC recuperó 8.674 dólares de skins conseguidos con trampas.
etiquetas: skin, valve, counter strike, expulsados
» noticia original (www.meristation.com.mx)
VER ARTÍCULO ORIGINAL COMPLETO

Últimos artículos
Uncharted: El Legado Perdido (precio: 34,90€) .
Mario Kart 8 Deluxe (precio: 49,49€) .
Dark Souls III: The Fire Fades - Game Of The Year Edition (precio: 51,29€) .
Outlast Trinity (precio: 34,90€) .
PlayStation 4 (PS4) - Consola de 1 TB + Crash Bandicoot N. Sane Trilogy + Ratchet & Clank (precio: 349,90€) .
Splatoon 2 (precio: 49,90€) .
Injustice 2 - Standard Edition (precio: 53,99€) .
PlayStation 4 Slim (PS4) - Consola de 500 GB (precio: 274,00€) .
Top 7 Best Action Games of 2017 So Far While Horizon Zero Dawn is considered an action RPG, the action that runs throughout its single-player is some of the best seen in any game this year. Taking on the variety of enemies, progressing...
Video Game Characters Who Didn't Get Enough Action Ever since Pac-Man chomped his way onto the screen and introduced players to the truly bizarre concept of a very hungry circle inexplicably beset by ghosts, video games have thrived on characters....
Checking Out 'Final Fantasy XII: The Zodiac Age' A new look and a noteworthy gameplay revamp of an RPG classic...
'Star Wars: Battlefront 2' Beta Details Revealed The Battlefront 2 beta will show off a map each from two modes, Galactic Assault and Starfighter Assault, and will run from October 6-9 (or 4-9 if you've pre-ordered)...
When the 'Star Wars Battlefront II' Open Beta Will Start People who pre-order the game will get access too the beta two days early on October 4.
Top 30 Best Xbox One Co-op Games Halo 5: Guardians – When you're done completing the classics in the Master Chief Collection, be sure to grab up to three friends and tackle the latest Master Chief adventure in Halo 5.
10 Games With Absolutely Filthy Language If there is anything most gamers remember about Conker, it's that this little squirrel had one serious potty mouth—and so did everyone else he encountered.
How to Start Your Standard Hearthstone Collection Learn how to optimize your Hearthstone purchase order, maximize your value, and grow your collection quickly.
The 5 Best Un'Goro Legendaries to Craft Spend your dust wisely with our Un'Goro crafting recommendations.
Netflix's 'Castlevania' Series Will Be Getting a Second Season Castlevania's animated series just made its debut on Netflix just a few days ago on July 7th, and the show has already been renewed for a second season, as reported by Deadline.
15 Difficult Video Game Endings You Will Probably Never Unlock Find out which are the toughest happy (and even sad) endings to unlock...
Over-Hyped Games That Disappointed All Of Us Don't fall for the hype...